bharatpur

BHARATPUR HOTELS & RESORTS

Bharatpur, Bharatpur Resorts,Kadamb Kunj Bhartpur, Bagh Bharatpur Laxmi Vilas Bharatpur
Stay at Bharatpur Bharatpur Resorts/Hotels
Bharatpur, the bird watchers' destination has many beautiful hotels and resorts with all modern facilities, these resorts/hotels can also be used by non birders for a leisure trip for the family, corporates etc. These hotels also offer excellent conferencing facilities in very green environment and also being just a cool 4 hrs drive from Delhi. Another reason to stay at Bharatpur apart from visiting the Bird Sanctuary is a visit to Fatehpur Sikri, just 15 km away and Tah Mahal at Agra just 45 km or an hours' drive. The stay at Bharatpur is much more comfortable and relaxing than staying at the crowded Agra.
Also See Laxmi Vilas Bharatpur The Bagh Bharatpur
Kadamb Kunj
Surrounded by Yellow and green mustard fields from 3 sides, the Kadam Kunj is named after the old royal hunting lodge of Bharatpur. The hotel has green lawns within it's gates which can be used for an outdoor party, organising games or just a leisurely stroll. The hotel is just 3 km from the bird sanctuary and the main city. The rooms are finely done with good space and decor. A multicuisine restaurant serving delicious food and conference facilities are housed in the main building and the rooms in a separate building connected seamlessly to the first. A center courtyard gives a village like setting of a 'Chaupal' with it's mud floor, rangoli and various village utensils etc.
2n/3d Package for a couple with bfast & dinner Rs 8555/-+ taxes(1st October,17 onwards)
1N/2D Rs 4999/- with all meals
Uday Villas Bharatpur
Situated a little distance from the bird sanctuary on the Sikri Road, the resort has excellent rooms along with very green surroundings and a lot of open space. Run by a naturalist himself the resort boasts of a swimming pool, table tennis, carrom, airconditioned restaurant and Conference hall. A kathputli wallah has been permanently placed at the resort adding to it's ambience and a great attraction for children and adults alike. The resort has 44 deluxe rooms and can be used for family stay, leisure trips for groups, conference and training programmes etc.
2n/3d Package Deluxe Room Rs 7999/- for a couple with bfast taxes extra(1st October,17 onwards)

Contact Seema 0-9891458220/ Anand 0-9811193634/ (10 AM-8PM) EMAIL us for bookings and packages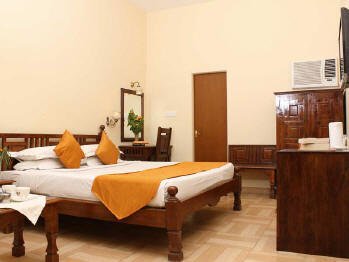 Kadamb kunj Room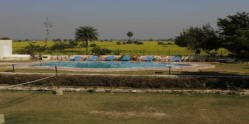 Swimming Pool Kadamb kunj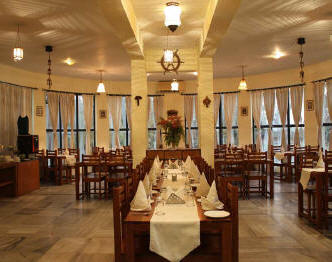 Restaurant Kadamb Kunj
Contact Anand 0-9811193634/ Seema 0-9891458220(10 AM-8PM) EMAIL us for bookings and packages

Get special package for individuals and groups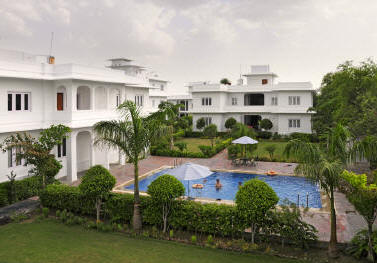 Udai Vilas