heritage hotels near jaipur

Chomu Palace, Serena, Jaipur

chomu palace,heritage hotel near jaipur


Chomu Palace is a grand heritage hotel at 33 km from Jaipur at Chomu which is a small Rajasthani village steeped in heritage on the Sikar Highway (NH-11) at about 270 km from Delhi. The luxury heritage hotel near Jaipur makes a good option for the Rajasthan itinerary and also as a Weekend Getaway from Delhi and Jaipur. Chomu Palace is about 130km from the Shekhawati region. One can easily put this hotel in the same league as Samode Palace.

Chomu Palace, a reflection of the Royal Palaces of India, is a 300 year old elegant fortified palace hotel and one of the places to visit in Rajasthan. It revives the gracious lifestyles of the princes of Rajasthan and the heritage of India. It is an authentic and historic palace that discreetly blends with the modern amenities and facilities. This historic monument is designed according to the Indian Vastushastra philosophy.

Enclosed in 6 acres, Chomu Palace has a 5 meters thick fort wall and is surrounded by a deep moat. The entry to the palace is through a series of gates namely Kiladaro-ka-Darwaza, Shiri Deodi and Zenana Deodi opening into varous small and large courtyards.
The Chomu Palace has 58 suites and rooms and is centrally airconditioned with individual temperature control in rooms. There is a complete spa attending to the needs of the guests along with a swimming pool, open lawns, a library and facility for pool and billiards.
The stay at Chomu Palace is made memorable by the grand heritage experience, the beautiful large rooms and suites and the excellent cuisine served at the place. As the place is hardly 5 hours drive from Delhi one can plan for a leisurely luxury heritage experience for the family.
Contact Seema 0-9891458220/ Anand 0-9811193634/ (10 AM-8PM) EMAIL us for bookings and packages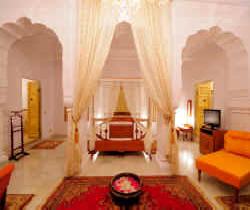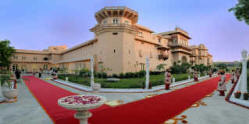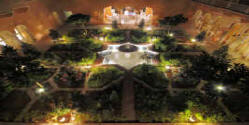 Contact Anand 0-9811193634/ Seema 0-9891458220
(10 AM-8PM)
EMAIL
us for bookings and packages

Stay Package Executive Rooms Rs 8000/- per person night with breakfast (taxes extra)

Get special adventure package for individuals and groups