Country Inns & Suites Sahibabad

Situated in Delhi NCR at Sahibabad and just a smooth hour's drive around Delhi, Country Inns & Suites or CIS Sahibabad is a 5 star Hotel with excellent facilities for a conference, family stay or a weekend getaway around Delhi. It is even accessible by the Metro. It is a pure Veg hotel, but the kind of mouth watering veg dishes on cuisine here are really unheard of and add a new dimension to the term 'Veg'.
Family/Weekend Getaway- If you do not want to travel too far but enjoy 5 star comforts with your spouse or family, CIS Sahibabad is more than your value for money five star hotel with facilities like swimming pool, bar, spa, Gym etc AroundDelhi gives you a special deal price of Rs 3500/- per night for a couple with breakfast and an introductory price of Rs 4550/- including taxes for a couple with breakfast and dinner. As this is a limited period offer you can book with dates or buy a voucher worth Rs 500/- and avail it for your booking for any dates till 30th of September.
Conference and Leisure Groups Being just at the door step of the Corporate Hub of NOIDA the place is ideal for a conference with large conference halls and a large room inventory.
Contact Seema 0-9891458220/ Anand 0-9811193634/ (10 AM-8PM) EMAIL us for bookings and packages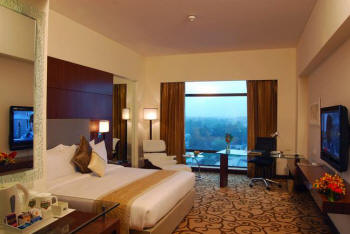 Room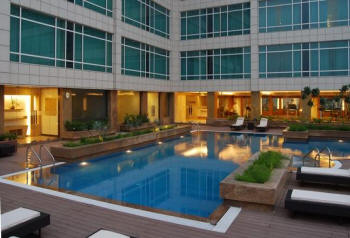 Pool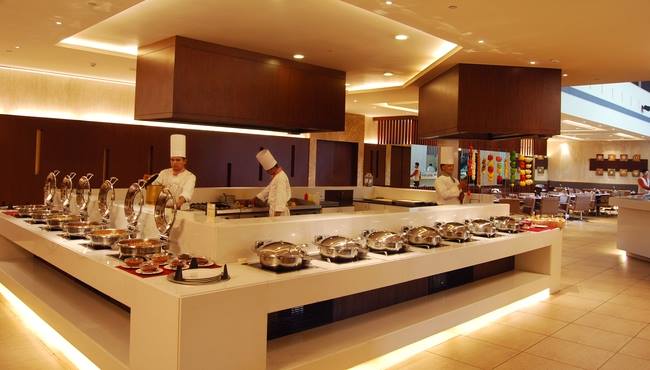 Restaurant
Contact Anand 0-9811193634/ Seema 0-9891458220
(10 AM-8PM)
EMAIL
us for bookings and packages

Stay Package Rooms Rs 4000/- per night with breakfast (taxes extra)