Conference at Shimla & Around Shimla

Conference at Shimla
Shimla the capital of Himachal Pradesh is a British era hill station wtih all its colonial charm carrying on the same along with a mix of modern facilities. Shimla is now an all year destination for tourists and makes for a wonderful fun holiday. At the same time it is perfect destination for Conference at Shimla or for that matter a training programme, an incentive program, a kitty get together, a dealer meet or just for fun group tour. Here are the reasons for making Shimla an idea Conference option.
1. Ease accessibility - Shimla can be easily reached from all across India, closest Airport is at Chandigarh or Shimla itself. Nearest rail head is Kalka or for the toy train- Shimla itself. Kalka is around 80 km from Shimla. Volvo connectivity, unlike most hill stations of North India, Shimla can be reached by both private Volvo or government buses on fixed routes. Other buses and taxis too are easily available and can reach Shimla easily.
2. Large Conference Halls- Many conference halls of all capacities are available at Shimla as well as around Shimla making it convenient for the guests for arranging a conference from 50 to 500 people.
3. Choice of Hotels- Budget to Five star Hotels of good quality are available at Shimla with large inventory of rooms giving you a large choice to choose from. Also in off season one can get discounted rates to suit one's pocket helping to squeeze it all in your budget.
4. Good sightseeing options in and around Shimla, along with a hard core conference participants need to relax and enjoy the destination taking back some wonderful memories, various vantage points of Shimla and surrounding locations like Chail, Kufri, Naldehra etc and the natural green environs makes for a wonderful holiday.
5. Enjoy a short toy train journey, if the time does not allow for a full trip from Kalka to Shimla on the history laden toy train with its meandering track and dark tunnels, catch it mid way to enjoy it's beauty.
Let Around Delhi plan your Conference at Shimla where we give you various advantages of a single point contact to arrange all your Conference needs-
1. Hotel rooms and Confernce hall at best rates- our experience of 14 years working in Shimla and North India give us the advantage of personal contacts with most hotels helping you to get the best rates.
2. Arrangement of flight/train/Volvos/buses and local transport we can do it all for you.
3. Arrangement of Conference requirements like stage, banners, sound, audio, photographer, lights, DJ, party arrangements etc
Apart from main Shimla, we can also give you options at Kufri, Chail, Shoghi, Mashobra, Naldehra, Fagu, Kandaghat, Shilonbagh etc for your conference
Plan your conference at Shimla or around Shimla - Call Anand 9811193634/Sonu 9891458220 to discuss the options and get a complete Proposal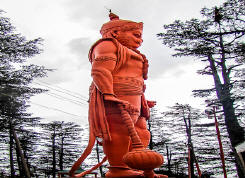 Jakhu Temple Shimla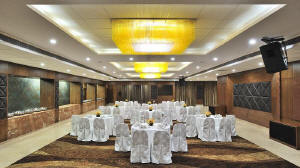 Conference Hall Shimla

Rooms Shimla
Contact Anand 0-9811193634/ Seema 0-9891458220
(10 AM-8PM)
EMAIL
us for bookings and packages

We deal in 3 to 5 star hotels and resorts in and around Shimla

Get special adventure and sightseeing package for individuals and groups