Himachal


Dalhousie
In western Himachal Pradesh, the hill station of Dalhousie is full of 'Old world' charm and holds lingering echoes of the 'Raj'. It covers an area of about 14 sq. km and is built on five hills - Kathlog, Potreyn, Tehra, Bakrota and Balun.

It is named after the British Governor - General of the l9th century, Lord Dalhousie. The town's height varies between 1,600 m and 2,400m, and it is surrounded by varied vegetation - pines, deodars, oaks and flowering rhododendron. Dalhousie has charming colonial architecture, including some beautiful churches. Its location presents panoramic views of the plains - and like a long silverline, the river Ravi twists and turns below Dalhousie. The spectacular snow-covered Dhauladhar mountains are also visible from this enchanting town. Dalhousie in my view is much less commercial than it's more known cousins like Shimla and Manali. Therefore you have less hotels, less concrete and even the jungles surrounding it are much more dense and green
How to Reach Dalhousie
Air There is no direct flight for Dalhousie. You can end your air travel at Delhi, Shimla or Chandigarh and now Pathankot . From there onwards you can avail the bus or the taxi services which takes about 2-3 hrs.
Road Dalhousie is well connected to all major cities by road. It is 70 km from
Rail Nearest station is at Pathankot or Chakki Banks about 70 km away. You can also try travelling by road from Chandigarh.
What to See
Churches
There are four beautiful churches in Dalhousie. These are St. Andrew's Church and St. Patrick's Church at Balun, St. Francis' Church at Subash Chowk and St. John's Church at Gandhi Chowk.
Panchpula(3 km)
This is picturesque spot near Dalhosie where a stream feeds a series of pools. A monument has been built here in memory of the freedman fighter, Sardar Ajit Singh. The small stream flowing below adds a wonderful charm to the place.
Subhash Baoli (1 km)
It was at this enchaining spot surrounded by majestic trees, that Subhash Chandra Bose spent a lot of time in 1937, contemplating and mediating.
BaraPathar (4 km)
There is a small temple amidst a thick forest near Dalhousie.
Dalhousie is a walker's paradise, so if you want to enjoy it to the hilt do not forget to pack your walking shoes. One can go for soft treks around Dalhousie as it is not crowded at all and the dense forest and the beautiful weather give you ample opportunities to find your way through the grass laden paths.
Around Dalhousie
Kalatop(10 km) This wild life sanctuary is home to the 'ghoral' and Himalayan black bear. One can also spot some leopards here.The thick forest and the wonderful climate makes the visit special and animal lovers can spend hours here on the specially built animal trails and if you are lucky you may have a surprise catch to boast of back home. One can trek to Kalatop from Lakkarmandi for about 3 km. Lakkarmandi is home for dhogri families that are engaged in charcoal making.
Khajjiar (27 km) Known as 'India's Switzerland', the saucer shaped plateau is surrounded by pine and deodar forests with a lake in between. There is also a 12th century Khajji Nag depicteing the Nag in a human form. the place gets a little crowded in Summers as it is on every traveler's itinerary.
Chamba(55 km)
Chamba is known for it's temples like Laxmi Narayan, a 10th century structure and others like Vajreshwari temple said to be about 1000 years old. The river Ravi also meanders through and it is surrounded by three mountain ranges of Dhauladhars, the Pir Panjals and the Zanskar range. a special feature of the town is the huge grassy lawns called 'Chowgan'. The place has a lot to offer and is a must visit.
Weather In winter, the temperature can drop below freezing point when heavy woolens are required. During the summer the climate is mild and light woo!lens /cottons are recommended. Snowfall starts usualy in last week of December.
Shopping: Located on Thandi Sarak, the Himachal Handloom Industry Emporium has a collection of woolden shawls. Made to order Tibetan carpets can be procured from the Tibetan Handicrafts Centre. Besides carpets, Tibetan handicrafts centre showroom sells bags, purses and other memorabilia. Private shopkeepers, too, sell items of art and craft and woolen shawls including Kashmiri.
Stay at Dalhousie-Dalhousie Hotels
Contact Seema 0-9891458220/ Anand 0-9811193634/ (10 AM-8PM) EMAIL us for bookings and packages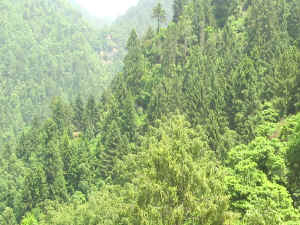 Dense Deodar forests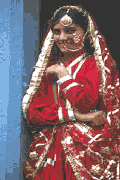 DALHOUSIE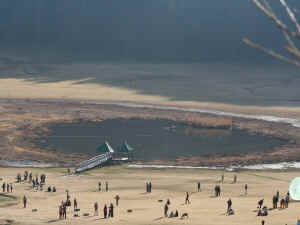 Khajiar
Contact Anand 0-9811193634/ Seema 0-9891458220(10 AM-8PM) EMAIL us for bookings and packages
Stay Package Executive Rooms Rs 8000/- per person night with breakfast (taxes extra)

Get special adventure package for individuals and groups