Around Nainital


Ramgarh is a picturesque hamlet in the heart of orchard land in the foothills of the Himalayas in Uttarakhand(Uttarancahl) located 25 kms from Nainital. Many writers and thinkers have been drawn to the beauty of Ramgarh and it is an ideal place for long walks, to let your creative juices flow or just unwind or introspect.
Ramgarh is known for it's fruit orchards and wonderful Himalaya views.Ramgarh is a serene hill station perched at an altitude of 1789 m above the sea level on Bhowali-Mukteshwar Road. It is located at a distance of 26 km from Nainital in Kumaon Division of Uttaranchal.
What To See
Ramgarh is an idyllic place for leisurely holidays in peace and tranquility with pleasant weather conditions. You can have the unobstructed view of the snow-capped ranges of the Himalayas from this hill station. Ramgarh is perfect place for the nature lovers, as you can gaze at the star-lit sky, marvel at the sunrise and sunset, admire the beauty of the mighty Himalayas and taste the Himalayan fruits. It is known for orchards of a variety of Himalayan fruits like apples, apricots, and peaches. The place was once the cantonment of the English army. All India Research Center for Animal Treatment is also situated here. The famous poets Rabindra Nath Tagore and Narain Swami had established their ashrams over here. Mahadevi Verma also visited the hill station of Ramgarh. Rabindra Nath Tagore had composed some of his compositions at Ramgarh. From Ramgarh, you can go on excursion tours to Nainital, Mukteshwar, Bhimtal, Ranikhet and Almora
How To Reach
By Air: The nearest airport is at Pantnagar.

By Rail: The nearest railway station is at Kathgodam, which is 35 km from Nainital.

By Road: Ramgarh is well connected by surface network with all the major cities and towns like Nainital, Ranikhet, Almora, Haldwani, Pithoragarh, Moradabad, Delhi, Bareilly, Dehradun, Haridwar and Agra.

Where to stay
Himalayan View Retreat
Situated in Malla Ramgarh, this small but beautiful property offers 6 rooms close to the fruit orchards of Ramgarh. Himalayan View gives you a lovely view of the snow capped peaks of Trishul and Nandadevi, though not from the rooms. The rooms are valley facing and are of deluxe or Family suites. Family suites can accommodate two adults and two children below 12 yrs.
Contact Anand 0-9811193634/ Seema 0-9891458220(10 AM-8PM) EMAIL us for bookings and packages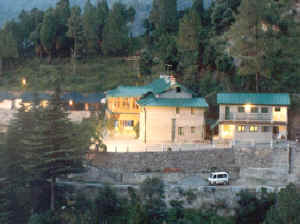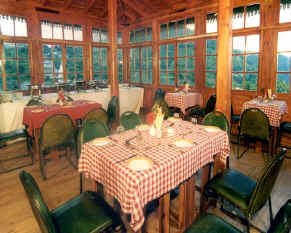 Contact Anand 0-9811193634/ Seema 0-9891458220
(10 AM-8PM)
EMAIL
us for bookings and packages

Package room Rs /- for 2nights 3 days with all meals for a couple