udaipur rajasthan

Udaipur Lake City of Rajasthan

Udaipur is known as the Venice of the east. It is also called the city of lakes. The Lake Palace on Jag Niwas Island in the middle of Pichola Lakes is the finest example of its architectural and cultural explosion. The grand City Palace on the banks of the lake compliments the palace along with the Monsoon Palace (Sajjan Garh) on the hill above. Udaipur is also the centre for performing arts, craft and its famed miniature paintings.The Shilp Gram festival is a center of attraction during the season

Udaipur How to Reach
Air
Dabok Airport is 24 km. from Udaipur city. Linked by daily Air Service from New Delhi, Jaipur, Jodhpur, Ahmedabad, Aurangabad and Mumbai.

Train :
Udaipur is connected to and from Chittrogarh, Ajmer, Jaipur and Delhi.

Road :
A wide network of bus services link Udaipur from various destinations like Ahmedabad, Ajmer, Delhi, Jaipur ,Chittrogarh, Indore, Kota, Mount Abu and Mumbai.
What to See
Lake Pichola

Pichola Lake derives its name from Pichola Village was submerged and Maharana Udai Singh enlarged the lake after he founded the city. He built a masonry dam known as Badipol and lake is now 4 km long and 3 km wide. This picturesque lake encloses the Jag Niwas Island and the Jag Mandir. And, the City Palace extends along its eastern bank.


The Lake Palace

The Lake Palace is located on the Jag Niwas Island and covers the whole of 1.5 hectare of the island in the middle of the Pichola Lake. Built by Maharana Jagat Singh in 1743 it was meant as a royal summer palace and now converted in to a five star palace hotel. It is a magical palace and its image in the middle of the lake is like a leaf straight out of a fairy tale book with an excellent taste of intricate craftsmanship and the ethnic themes using the textiles and handicrafts all over highlight the beauty that is simply beyond compare the lake around makes a pleasant murmur with its rippling waves and lapping that adds to the mesmerising moments.
Jag mandir

This is the other island palace in Lake Pichola, which was constructed by Maharana Karan Singh as a hideout for Prince Khurram the estranged son of Emperor Jehangir the implacable foe of the Maharana. The reason for the aid was that the prince was the son of a Rajput mother. It is also said that Shah Jahan [prince Khurram] derived some of these ideas for the Taj Mahal from this palace when he stayed there in 1623-24. The island has some striking carving including a row of elephants that looks as though they are guarding the island. The exquisitely carved chhatri in grey and blue stone is another example.
Fateh Sagar Lake

This delightful lake, bordered by hills and woodland was constructed by Maharana jai Singh to the north of Lake Pichola. It is an artificial lake dug up in 1678, reconstructed by Maharana Fateh Singh A canal links the two, via Swaroop Sagar and Rang Sagar Lakes. The beautiful Nehru Island as well as an islet bearing a solar observatory rises from the lake.

Shopping

Udaipur has countless shops and many interesting Local crafts that make it a one -of-its -kinds shopping experience. A plethora of items like folk toys, colourful tie-dye sarees and clothes, turbans, hand painted fabrics, silver Jewellery, wall hangings and miniature paintings in Rajput Style are the favourite buys. The beautiful images of Gods and goddesses made in the nearby Molalla village near Nathdwara are not to be missed. The Shopping spots include a cluster of stalls on the Lake Palace road next to the Rang Niwas Palace Hotel and other the Jagdish Temple.
Where to stay - Udaipur Hotels and Resorts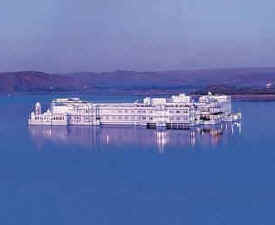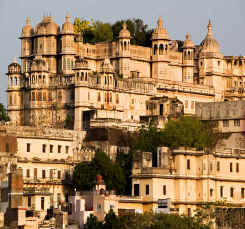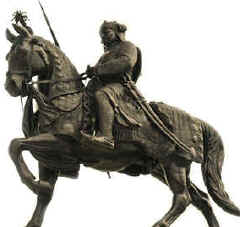 Contact Anand 0-9811193634/ Seema 0-9891458220
(10 AM-8PM)
EMAIL
us for bookings and packages

Stay Package Executive Rooms Rs 4000/- per night with breakfast (taxes extra)

Get special rates for individuals and group and group bookings. Call us now at Around Delhi.