Himachal



Manali, tourist attractions
When we started the idea for this site we thought that Manali was not an option for car travelers from Delhi, being about 500 k away. This notion changed when I last visited Manali to see hordes of cars with Delhi numbers thronging the Mall at Manali, so this page was born. Manali is a hot destination for Delhities at present what with the ex Prime Minister endorsing it with his annual sojourns to this Himalayan hamlet. Manali is so named as according to a legend Manu's ark carrying the seven sages landed here after the great deluge.
General Info
ALtitude : 2000m
Climate : Cold in winter with snow, cool in summers
Clothing : Woolens in winter, light woolens may be required even in summers.
How to reach
Distance: 550 km

Road to Manali
The road journey to Manali is long and arduous though getting better by the day due to improvement in road quality and better cars. The trip can be completed in one day but it is better to break your journey at any of the midway stopovers.
The first part of the journey from Delhi to Chandigarh is comparatively easy, most of it being on the four laned NH1. From Chandigarh take NH21 to Ropar which is about 45km away via Kharrar and Kurli. You can bypass Ropar by taking the right turn before the main town to avoid the rush. Kiratpur, an important Sikh town related to Guru Teg Bahadur has a well known Gurudwara and is about 30 km while one travel along the Sutlej canal. One can also see the Ropar Thermal power plant one the way. The drive here is quite pleasent here with the flowing river on one side and beautiful green landscape all around.
Gharmora is the entry point to Himachal and in indicator that the hilly drive is about to commence. You can take a diversion to visit the Naina Dev Temple, dedicated to goddess Parvati. One can park one's car right next to the chair car station and take a chair lift to for the last leg of the journey. You reach Swarghat hill in about 10 mins from here and smell the fresh scented mountain air (I can do it just writing about it, can you). After that it is all down hill for next 30k till Bilaspur. You will be clearly able to see the Gobind Sagar lake of Bhakra Dam from Nauni and can also make a sojourn to the highest dam of India. Barmana has an ACC cement plant and one comes across lots of trucks here. TIP Air conditioned outlet at Jarol, the fruit procesing plant of HPMC is worth a stopover for some fresh juices.
Sundernagar the next important town on the way is a beautiful valley leading to Mandi (800m), an important himachali town. It is situated at the confluence of rivers Suketi and Beas and has many temples and therefore also called 'Varanasi of the Hills'. Bhootnath and Symkali temple are known for their religious significance and are a few hundred years old. Rewalsar the
religious lake town is about 35 km from Mandi. Pandoh hydel project about 15km from Mandi is next en route where you will cross the Beas over the Dam. Kullu is entered after Aut and one has to pass the crowded Akhara Bazar of Kullu. Kullu is famous for it's Dusshera celebrations at Raghunath temple , which start once ours are over. It is also known for Kullu woolen shawls and other stuff. Rest of the journey to Manali (40 km) is through a beautiful valley covered with fruit orchards and snow peaks on both sides and Beas flowing along side for most of it. TIP In order to avoid the rush outside Manali one can take a turn at Patlikuhl and approach the city from the left bank. You may feel tired after all this but don't worry the invigorating Manali air and the Hmachali hospitality will energize you in no time.
Air Jagson Airlines and Indian Airlines run flights to Bhuntar airport, About 50 km from Manali and 10 km from Kullu.
What to see

Hidimba Temple Built in 1553 and with a superbly crafted four tiered pagoda roof, it is famous for its exquisitely carved doorway and is situated in the Dhungiri forests. The temple is dedicated to Hadimba, wife of Bhima from Mahabharata. No idol is enshrined and only a foot-print on a stone is kept within.
Vashisht (6km) A village on the banks of river Beas is famous for it's hot springs and temples dedicated to Rishi Vashisht and Rama.
Naggar (21km) Situated on the left bank of river Beas at an altitude of 1851m, above sea level Naggar - an ancient town commands an extensive views, especially of the north west of the valley. The castle at Naggar built by Raja Sidh Singh of Kullu around 1460, is an example of western Himachali architecture and is unique for it's medieval stone and wood carvings. It has now been turned into a hotel.

Gadhan Thekchoking Monastry This Gompa dominates the Tibetan area around the bottom of the Mall in Manali. The Tibetan refugees built the Gompa in the late 1960's. The Gompa is covered with brightly coloured frescoes and a mid size Buddhist statute.
Drive to Rohtang Pass The pass is situated about 50k from Manali and is the entry point to Lahaul and Spiti and the tribal region. It is open only from June-October rest of the time being covered by snow. The drive to Rohtang (which actually means pile of corpses) is a difficult one and best covered by a four wheel drive as it takes one to a height of 3990m. From January to June snow can be seen starting at 'Snow Point' which is not static but keeps shifting with time. This is one of the best place to see snow in Summers in India. A whole bazar comes up here with the locals selling every thing from tea, eating stuff to leather and woollens..Kothi village, next on the route beautiful views of the Beas as it comes roaring thru a deep gorge. Solang valley before Kothi which provides good views of glaciers and snowcapped peaks and good skiing slopes with a lift. Rohalla falls at 2900m at 27km from Manali are worth a view. On the road to Keylong is Nehru Kund, a spring of clear, cold water, named after the late Prime Minister Jawaharlal Nehru and is 6-km from Manali.
What to do
Apart from sight seeing one can do angling at Katrain,Raison and Naggar. Rafting option is available at Shamsi. Skiing facilities are available at Solang valley and Rohtang. Camping and trekking is a hit with young tourists with lots of opportunities avilable around Manali.
What to buy
Kullu shawls and tweeds are very popular with the visitors. Tibetan rugs and bamboo products along with fresh fruits and natural oils like almond and olive are worth a buy.
Where to stay
Manali Resorts and Hotels

Contact Anand 0-9811193634/ Seema 0-9891458220(10 AM-8PM) EMAIL us for bookings and packages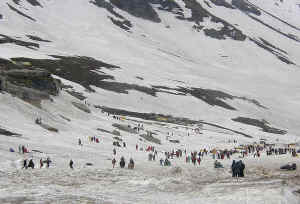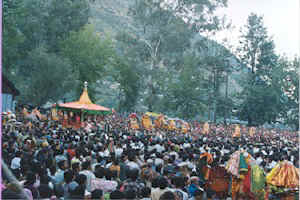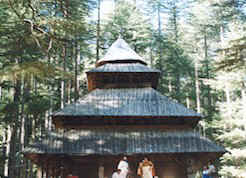 Contact Anand 0-9811193634/ Seema 0-9891458220
(10 AM-8PM)
EMAIL
us for bookings and packages

Stay Package Deluxe Rooms Rs. /- per night with breakfast & Dinner (taxes extra)

Super Deluxe Room for s Rs. /- per night with bf and Dinner ( taxes extra)