Post Covid19 Tourism

Post Covid Tourism in India-Perspectives Challenges & Solutions

Tourism in India Post Covid 19 Challenges and Possible Solutions
Tourism and Hospitality Industry was brought to a screeching halt in the early part of 2020 by Covid 19 across India and the World. The fear of Corona infections and the ensuing lock downs forced by respective Authorities lead to a near total black out for the Tourism and Hospitality.
Impact of Corona forced lock down on Indian Tourist Industry
India has been under a perpetual lock down enforced by Prime Minister Shri Narendra Modi since 25th March, 2020 and already extended twice. All the airlines are grounded, except some carrying essential emergency medical drugs and equipment and some bringing Indians stranded in other countries home. All in dine restaurants are closed and delivery too faces many challenges. Most hotels closed shop except some lucky enough used by Governments to house quarantine guests from abroad or medical professionals etc. With sealed borders and no transport allowed in buses, taxis etc the logistics industry faces the heat too.
Tourism Industry started looking at Cancellations March onwards with almost all bookings of hotels for leisure, conference, business travel and others getting postponed for now or cancelled. Destination Weddings, day or evening parties, individual bookings all got by the bug called Corona and the Tourism industry was looking at a dark abyss.
Expected losses in tourism related jobs both direct and indirect are expected to be as high as 10-15% as per an KPMG report or more with a revenue loss of upto Rs 8500 crores as estimated by IATO.


As the Tourism Industry across India and the World is rattled by Covid 19 Pandemic, we at Around Delhi will like to have a look at the foreseeable future of tourism in India post Corona outbreak/Covid19, the challenges and the possible solutions to the same.
We will be discussing the same under the following sub heads for the Travel and Hospitality Industry
2. Travel Agents- Domestic and Inbound/Outbound
We are in the process of surveying a mix from Travel Industry, individual travelers, corporate travelers and will be presenting the findings in our ongoing surveys. We have been talking to Hotel owners, GMs of hotels, people associated with Food & Beverages, House keeping, frequent individual travelers, corporate travelers and will also share their perspectives on the anticipated problem and possible solution to the same along with expectations from the Tourism Ministry and Government to overcome this crisis.
To help us gauge the depth of the problem and the possible solutions, request you to take this two minute survey ( both for Individual travelers, as well as Travel Professionals). No personal data is required to be shared, just answer the questions and we will collate the data and brainstorm the same with help of travel experts to come out with a white paper on Corona related Travel issues in India once the lock down is taken down.
Please TAKE THIS TRAVEL POST CVOVID19 SURVEY
Next we share the mood of the Indian Traveller- is he ready to travel, if yes by when? What are his expectations and fears?
What is the Hotel Industry's wish list from the Indian Government? What path are they planning to tread to bring the customers back? How do they plan to keep the tourism boat afloat?
As a Tourist what should you keep in mind once you plan to travel Post Corona Lockdown? What are the safety and other features to look for before booking a hotel?
Coming soon
Author
Dr Rakesh Anand M.D. Director, Around Delhi Holidays Pvt Ltd
An Anesthetist by his first profession, this modern medicine doctor with wild passion for Travel entered the Tourism industry 17 years back by starting the blog AroundDelhi.com which finally turned into a Holiday Booking website with the formation of Around Delhi Holidays Pvt Ltd. The fire still burns bright as this Anesthetist travels to all parts of India exploring new and offbeat domestic destinations and introducing not so regular but wonderful resorts for the avid traveler.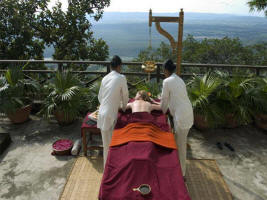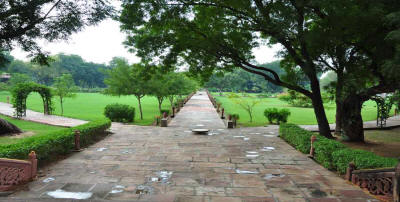 Contact Anand 0-9811193634/ Seema 0-9891458220
(10 AM-8PM)
EMAIL
us for bookings and packages

Stay Package Executive Rooms Rs 5000/- per night with breakfast (taxes extra)

Get special rates for individuals and group and group bookings. Call us now at Around Delhi.