resorts around chandigarh

Sirmour Retreat
Now a days,weekend getaways are gaining immense popularity amongst the people. Be it Businessmen,MNC,family or regular city dwellers reason being, one just wants to 'Rest, Relax and Rejuvenate'for the coming week and yes!! This also happens to be the tagline and motto of the Nahan, hill station, 'THE SIRMOUR RETREAT'. Just 5 hours drive from Delhi , located on Jamta hills and 13kms from CityNahan (and just 4 kms of Dehradun Shimla national highway on NahanRenuka road. The resort provide a magnificenttranquil and scenic abode to the peace deprived urbanites. Nestled among the whistling pine trees, and the serene calmness of the mountains , valley and the deep forests, there is a sense of closeness and oneness with the nature and the divinity ,which provides a much needed relief from the hustle and bustle of the city life to the visitor .

'THE SIRMOUR RETREAT'(nahan hotels and resorts) exterior is quite attractive , and an architectural delight as it has been lovingly and meticulously , planned and mape managed by the Delhi based management professional, who are always on the look out to make the resort, more and more appealing to the visitors by adding new and exciting features to the resort on a regular basic.

'THE SIRMOUR RETREAT 'this is also known by the name as nahan resorts, or as hotels in nahan hill station or as nahan hotels and resorts, is a visual delight to the nature lover, as it has sprawling lush greenery ,organized flower beds, and trees on the whole premises. The resort, has12 magnificent cottage named after Birds, Forests, & mountains at different heights , each with a Private sit out and18 Rooms a top named as Wood house I & wood house II. A rooftop restaurant .(Restaurant360*), Open to air eatery( The Titanic ), A valley view open air café' (The Terrace) has multi cuisines (with many a satisfied customer posting excellent reviews regarding the SIRMOUR'S delicious mouth watering and magical food quality offered by the chef). The SIRMOUR also has a great Bar (Soul ConneXions), well equippedConference hall(The Conclave) ,Movie Theater, Karaoke, Garden Gym, Pool Table, Air Hockey, Tale Soccer, Chess, Caroms etc.

The adventurous outdoors activities like Burma bridge , Zip Wire, rock climbing, rappelling, Night & day treksto nearby tourist spots are also popular among visitors. Evening and night at THE SIEMOUR are made specially enjoyable by the decided staff, who organizesbon fires, rain dances, tombola and musical nights by renewed artists, and also events on special occasions like hoisting of the national flag, kite flying competition , payolas and jalebi stalls 15th Aug , Mehndi for guests at Teej , new year eve's special programs to name a few.

These experiences provide a store house of life time memories and moments for the guests.
Repeat customers are a regular phenomenon at THE SIRMOUR RETREAT who want to relive and revisit the experiences again , indicating to immense popularity .


Contact Anand 0-9811193634/ Seema 0-9891458220(10 AM-8PM) EMAIL us for bookings and packages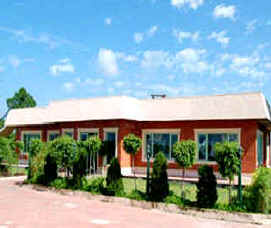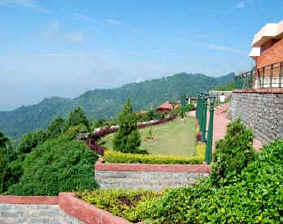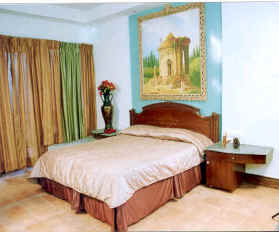 Contact Anand 0-9811193634/ Seema 0-9891458220
(10 AM-8PM)
EMAIL
us for bookings and packages

Stay Package Rooms Rs. /- per couple per night with breakfast & Dinner (taxes extra)