south himachal

South Himachal, untouched

This part of Himachal is lesser known to most tourists and mainly consists of the lower Shiwaliks with dense forests, large lakes and smaller river systems.Renuka, Nahan and Paonta Sahib are three main centers of the circuit lying quiet close to each other and forming a triangle, this makes it easy to cover all three at a go by staying at one place.
General Info

HIMACHAL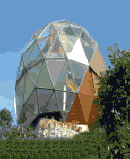 Renuka 670m
Nahan 930m
Paonta 600m
Climate : Warm in summers and cool in winters. Nahan is coolest of the
three because of it's altitude.
How to reach
Starting from Delhi one can first reach Nahan or Renuka and then follow the circuit from there. For reaching Nahan follow the NH1 (see Shimla route) and turn right just before Ambala at Shazadpur to reach via Naraingarh and KalaAmb(55km) . For Paonta Sahib turn right at Pipli ( near Kurukshetra) to reach via Yamunanagar, Jagadhari and Kalesar. The route goes thru dense forests of protected Kalesar reserve and the drive is a treat , if you watch out you may see some wildlife on the move especially lots of monkeys. TIP Take the flyover for crossing the railway line at Yamunanagar or you will be struck at he railway crossing and also waste time going thru the old bazar. TIPOn the way to Paonta you can stop at the Hathnikund Barrage on the River Yamuna for a picnic ,eatables or boating and other water sports and river rafting or the Tajewala barrage.
Distances : Nahan-Paonta 45km, Renuka-Nahan 35km, Renuka-Paonta 35km. Delhi-Nahan 250km. Delhi-Paonta 260km.
What to see
A lake, a river, wildlife and mountains to boot, do you want any more from mother nature. Named after goddess Renuka ji this place has it all. The lake the largest in Himachal on which the place is named has temples dedicated to goddess Renuka and son Parsuram.
A mini zoo with lion safari close to the lake.

Angling oppurtunities available at river Jataun

Walks around the lake

parameter.

Renuka Wild Life Sanctuary at a short distance with animals like Asiatic Lion, Barking Deer, Leopard may be seen along with

many birds.
Feeding the fishe and turtles at the lake is also a unique experience. No non-veg or alcohol is allowed in the lake complex.
Contact Anand 0-9811193634/ Seema 0-9891458220
(10 AM-8PM)
EMAIL
us for bookings and packages

Stay Package Executive Rooms Rs 4000/- per person night with breakfast (taxes extra)

Get special rates for individuals and group and group bookings. Call us now at Around Delhi.